Dragon's Hollow Wine
I have been re-connecting with many old friends and acquaintances via Facebook this summer. A few weeks ago, I met up with some old work friends at a restaurant out in Devon.
The food was quite good - French-Thai - and the owner was kind enough to let us chat the entire night away at one of his tables. The owner looks an awful lot like Jackie Chan, so I suppose I was bound to like him, anyhow.
So, when we're picking the restaurant, Chris suggested this one because he goes there a lot. He told me the cuisine and told me it was BYOB.
What kind of wine do you take to an Asian French fusion restaurant? I came across the perfect bottle at my local state store: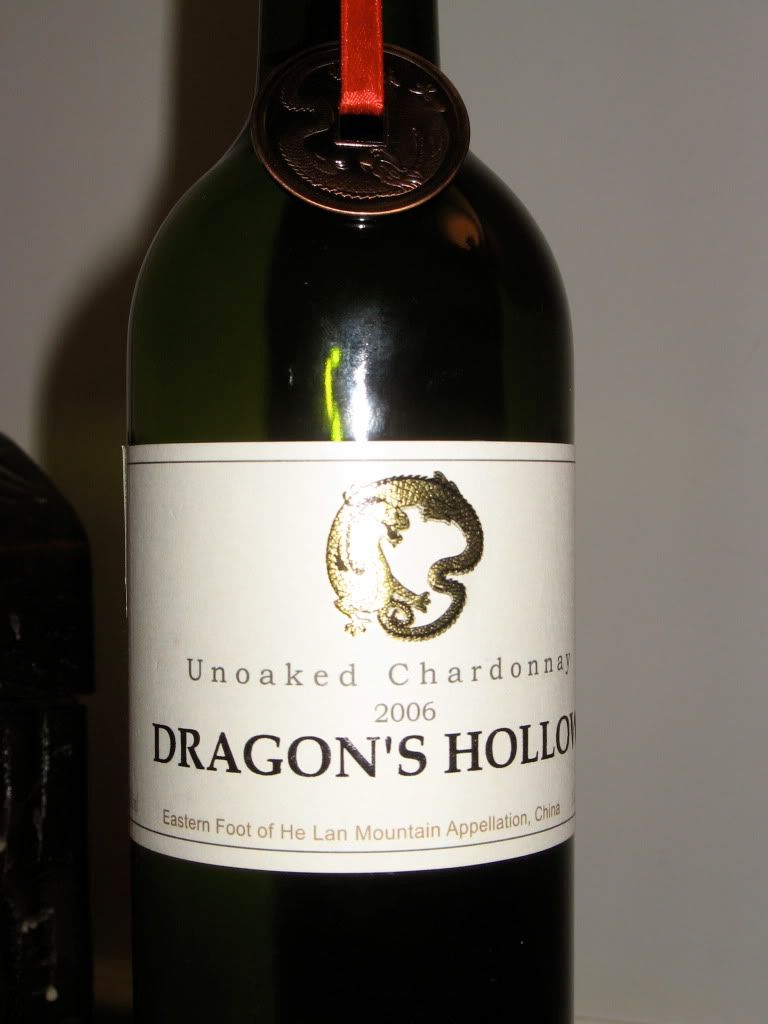 We didn't end up drinking this treasure at dinner, so I brought it home. Stinky, who was born in the year of the dragon (hence, his fort is called the Dragon's Lair) immediately claimed this coin as his booty: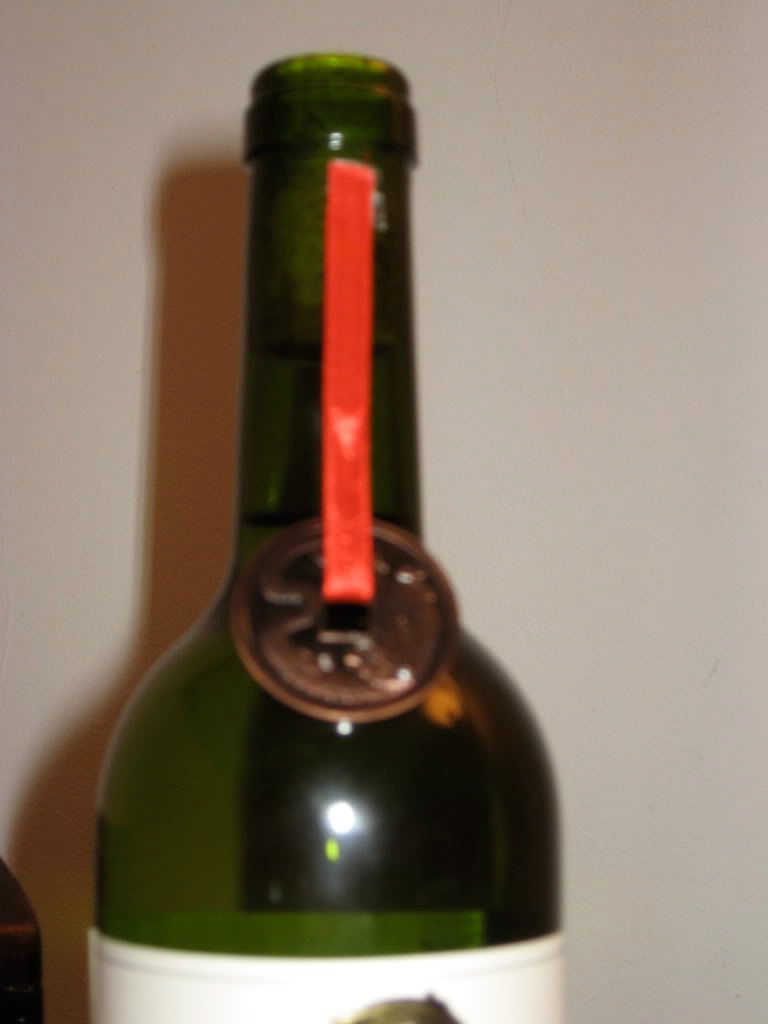 As for whether the Chinese have made a good Chardonnay? I couldn't tell you. Haven't uncorked it yet. But I imagine it's probably full of all sorts of carcinogens and other nasty chemicals, which I am certain will make it all the yummier!
Cheers!
(*)>
Labels: consumer report