Sunday Funnies
So the paper comes early in our parts. Most of the Sunday paper comes on Saturday, including my favorite part, the funnies.
This week, the funnies were in a different section, though.
In the category of "OK, so I can't carry a 100lb backpack up Everest anymore. That doesn't mean my service is done!", I present: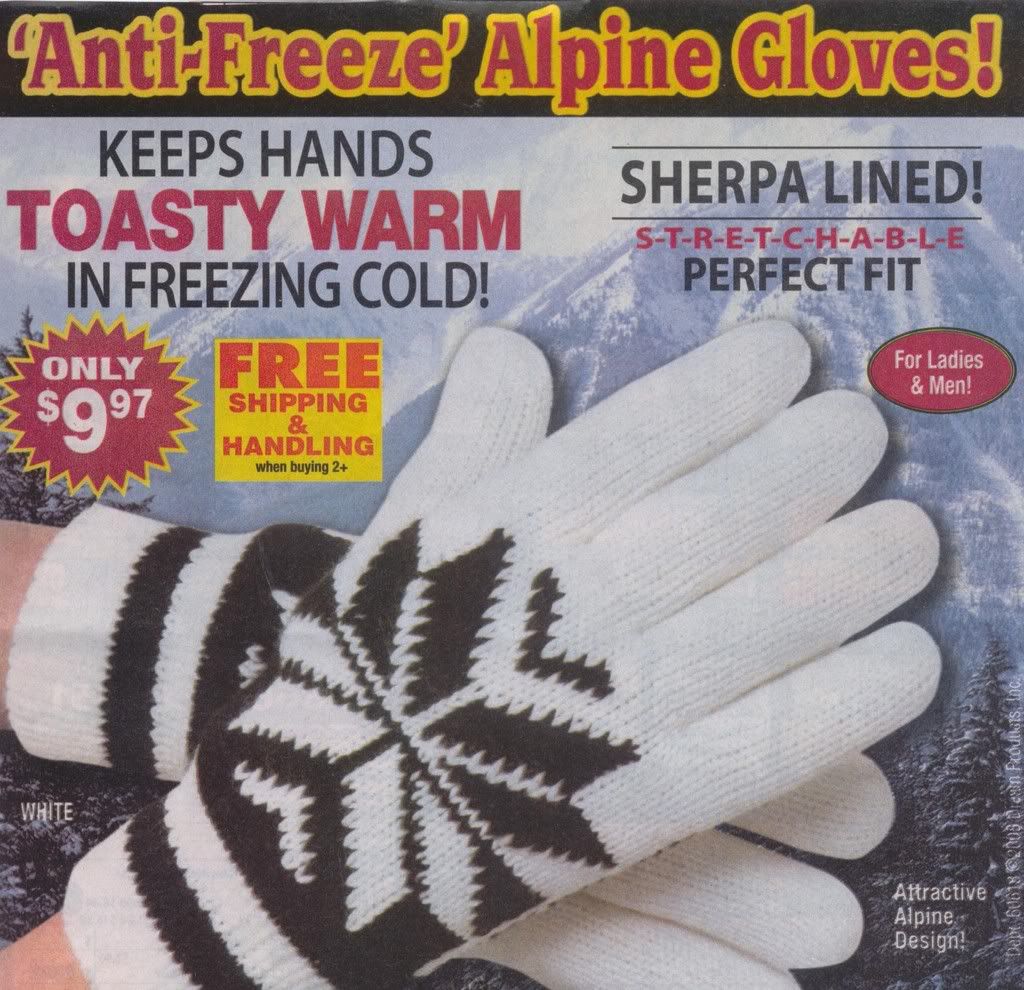 Sherpa lined? Excuse me, but EEEEWWWWWW! 
And in the category of "That heinous beyotch finally got someone who can appreciate her culinary talents":
I have always hated Rachel Ray since the $40 a day show. She just gives me the heebie jeebies. She smiles too much, and behind that smile lies a hatchet-wielding kind of madness. I swear it.
Besides, I could cook the crap she comes up with. I thought, though, that I was alone in this hatred. Apparently not.
She has detractors
all the way up to foodie
Anthony Bourdain
. Nice to know I'm in good company. 
And no, Titus will not be eating Nutrish. What a stupid name. Nutrish. OK, stopping rant here.
(*)>
Labels: Bad Science, consumer report, teevee