Hanging My Beak In Shame!
OK, so I haven't blogged well in a long time, if ever. But, well, whatever. I have put up several pics from the last months over at photobucket, albums "winter to spring", "christmas pageant 2008" (never mind that it's Easter...) and Loki.
Loki is our new pup. He's Titus's cousin. We went to meet him in early march, and he looked like this.
Now, he looks like this.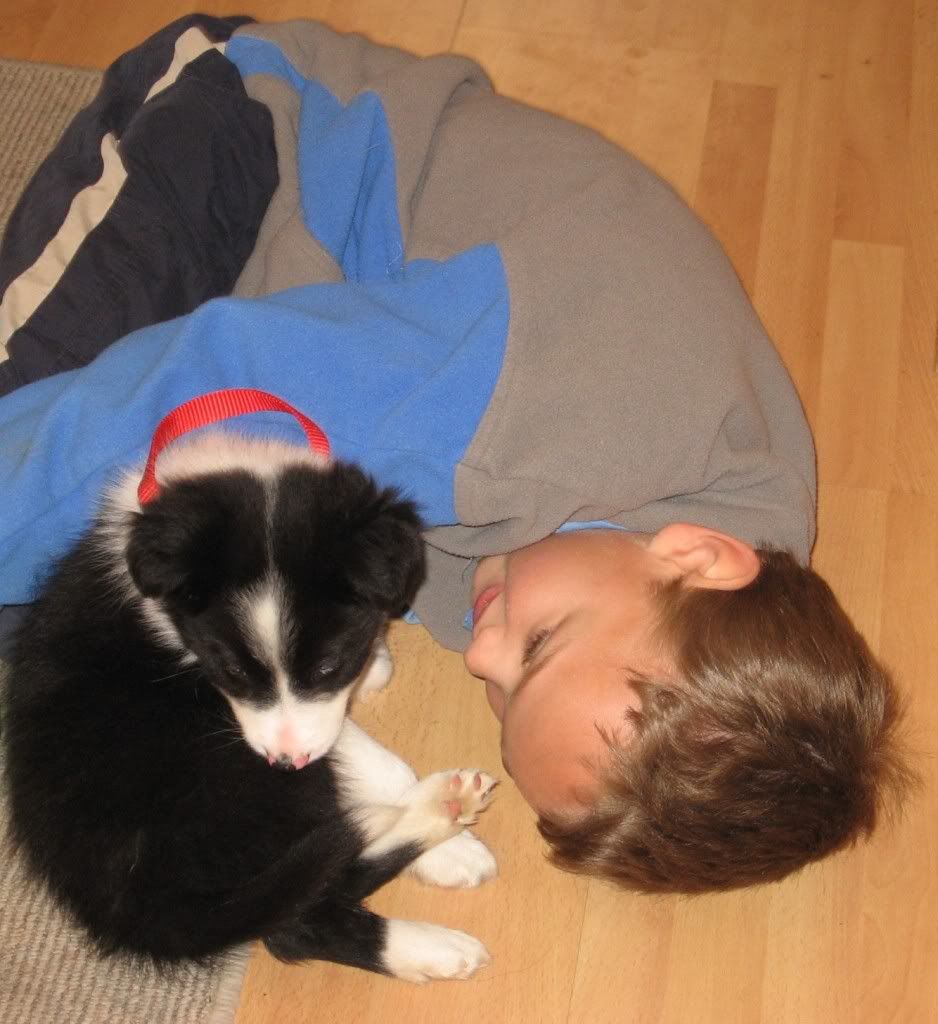 And he lives up to his
namesake
.
We have had this past week off, so I have done all the things that have been sitting around, like blogging and taxes and such. We even visited John's family and went to the aquarium. Am I really this gray? Sheesh.
Speaking of gray, my mom went home last month. But uploading my pics, I found this on. Yes, it's true. I got Grandma Harvey to use the computer. Here is proof, for posterity.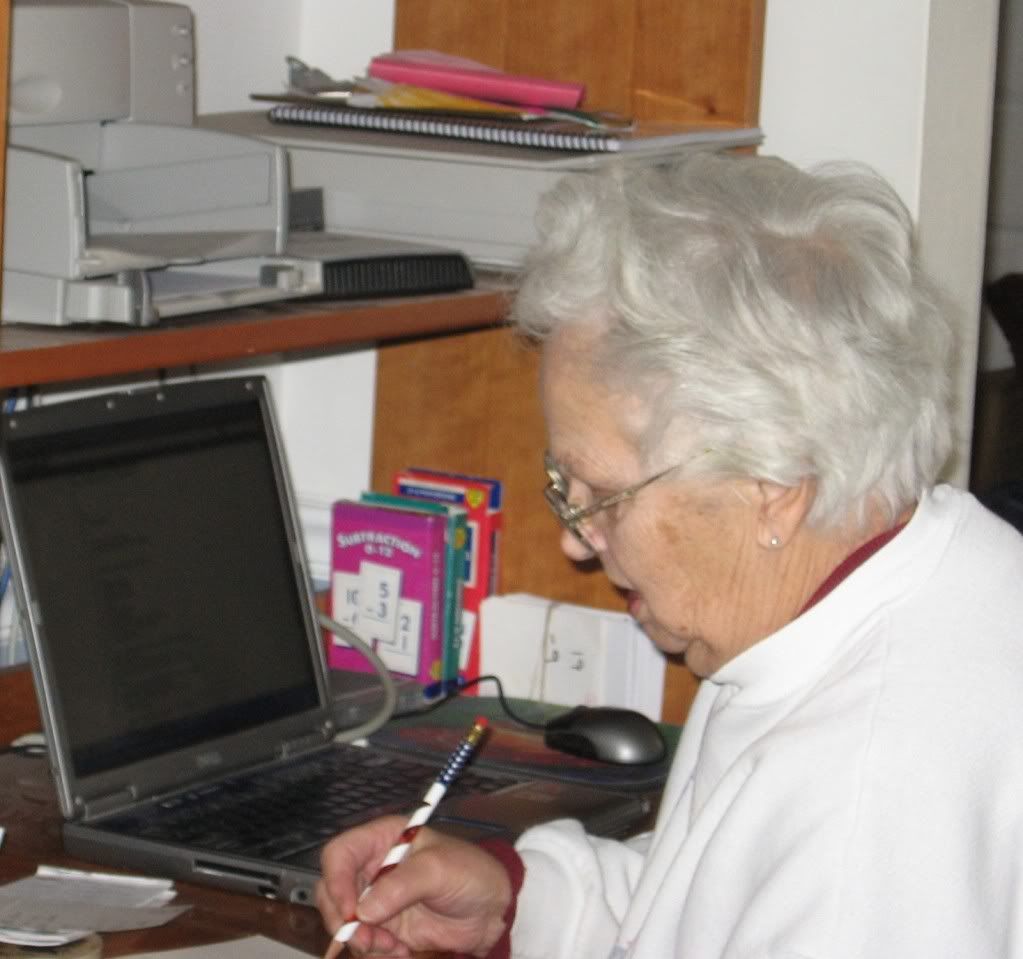 And now, everything is done, just in time for school to come back. 10 more weeks. It's gonna fly!
(*)>
Labels: general updates