Wow, I should upload pics more often
If you scroll down, you'll see that I took Stinky and the Moth on a field trip of sorts a few weeks back. We had a blast. I got some good pics on the train... but on my cell phone. I forgot the bloody camera. Giggleberry whatever it was was also great fun. Of which I got no pictures. But I have memories!!
I do have pictures of a baseball game that John took the boys to - back in the pre-season. (end of march, I think). Yes, they're old. But the kids haven't changed much. I can't believe John took them to the Linc and all he got was a few pics of this stupid statue. He's almost as bad as I am at taking pictures. But here they are for posterity. Or whatever.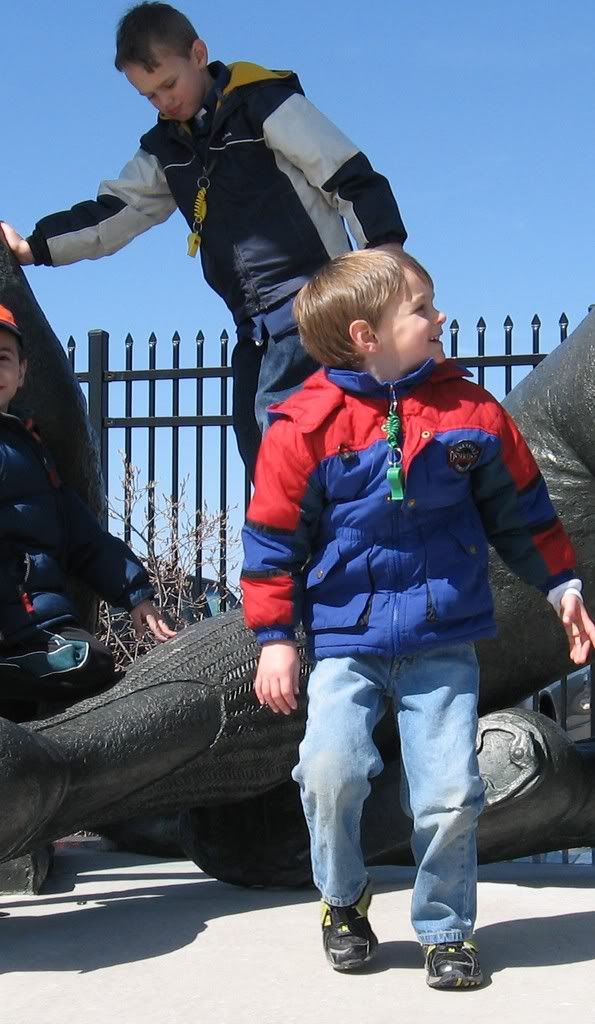 More recently, they've been playing in the hammock. I believe the picture titles explain it all, but maybe the expressions do, also.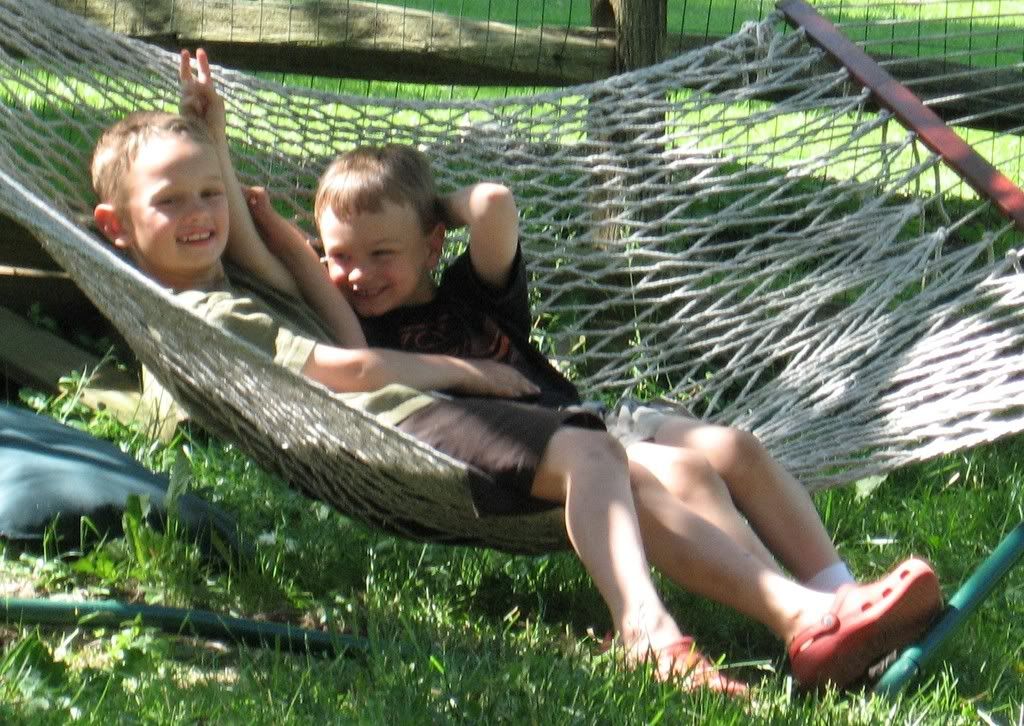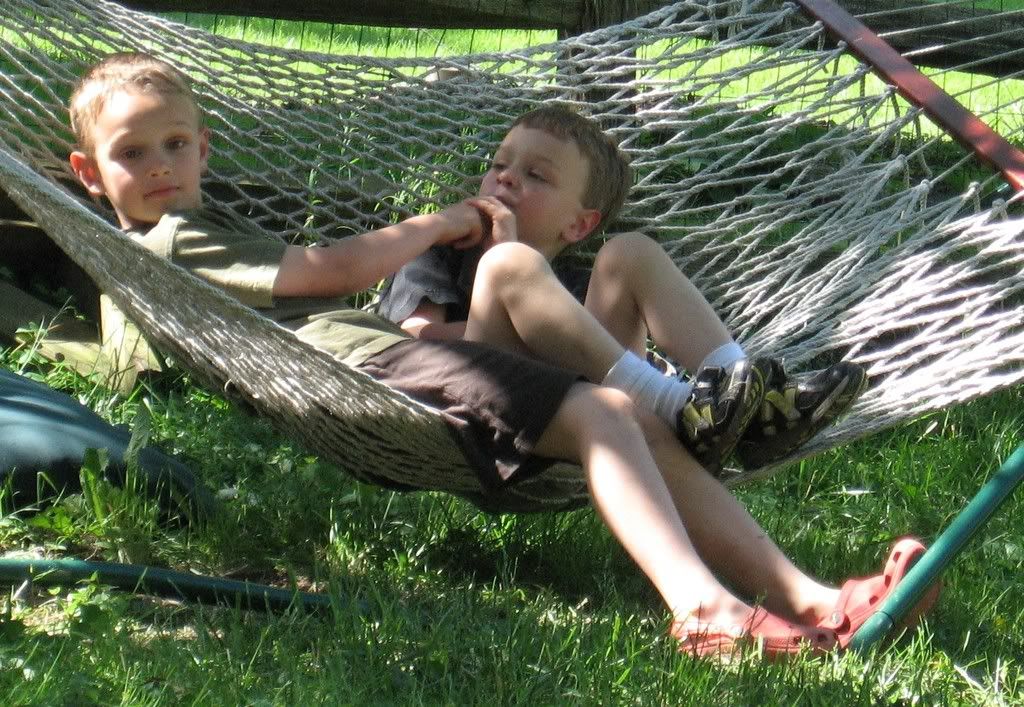 (*)>

Labels: kids