Time To Graduate!
Tonight is graduation from my high school. I didn't go. Bad, I know, but I only teach freshmen, and I've only been there since February. I'm Not a team player, I guess. I'm not going to the retirement luncheon tomorrow (I only know one of the retirees, and I got him a card and a gift by myself) and I'm not going to the "end of year picnic" on Friday.
The thing is, I like my fellow science teachers. But every time I eat or hang with the other teachers, I'm OVERWHELMED with their negative attitudes toward the school, their students, and/or each other. So, I play by myself. Works better for me that way anyhow.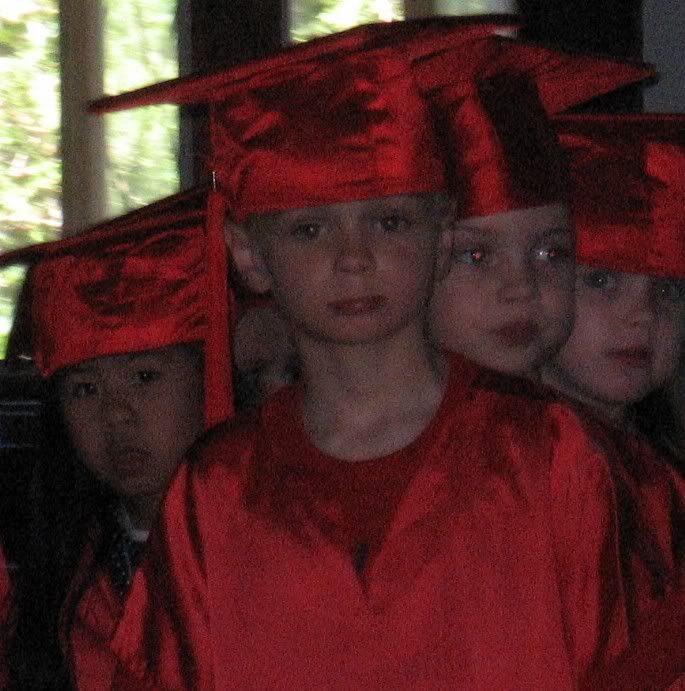 But I did recently attend another very important graduation. The moth is now a preschool graduate. And, contrary to popular belief, he was not at all good at the whole being on stage thing. He's such a ham in real life, you'd think he'd be a natural. He's not. Ennui at best. Angst at worst. Stinky, on the other hand, had a blast on stage, though he's not so good at the one-on-one interaction. Weird, huh?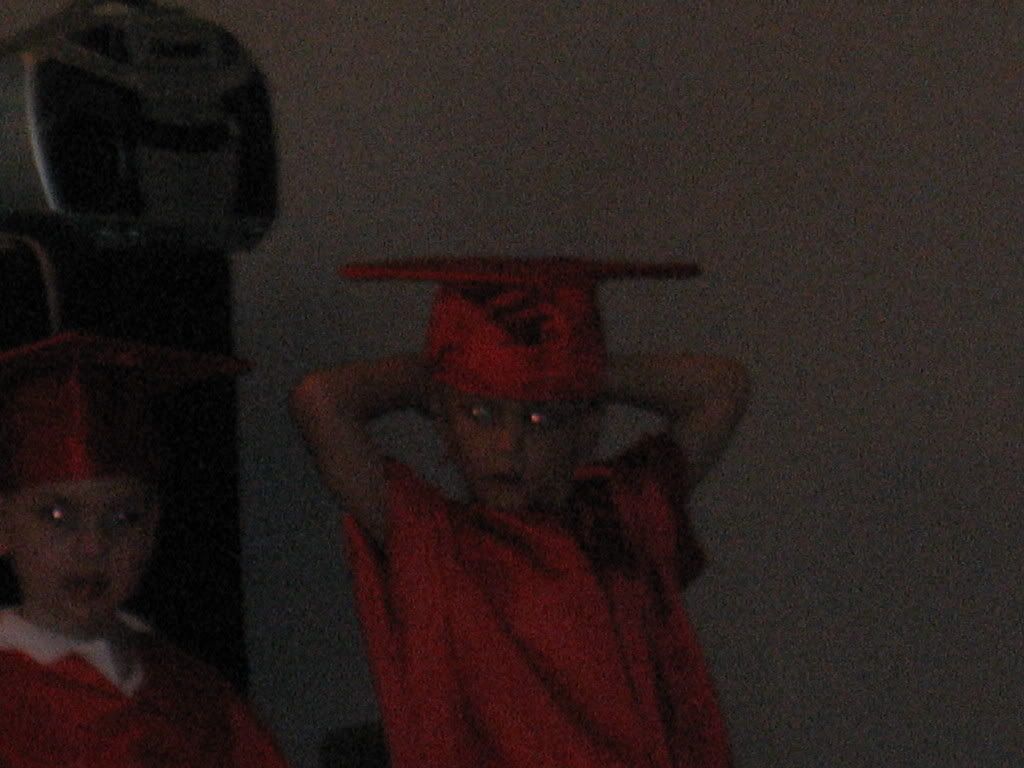 (*)>