Reporting From Mommyland
It's Spring Break. Actually, it's Holy Week, but the local schools can't call it that, so they call it spring break. The result is that Stinky is home without a lick of anything to do. So, he decided to build himself a fort.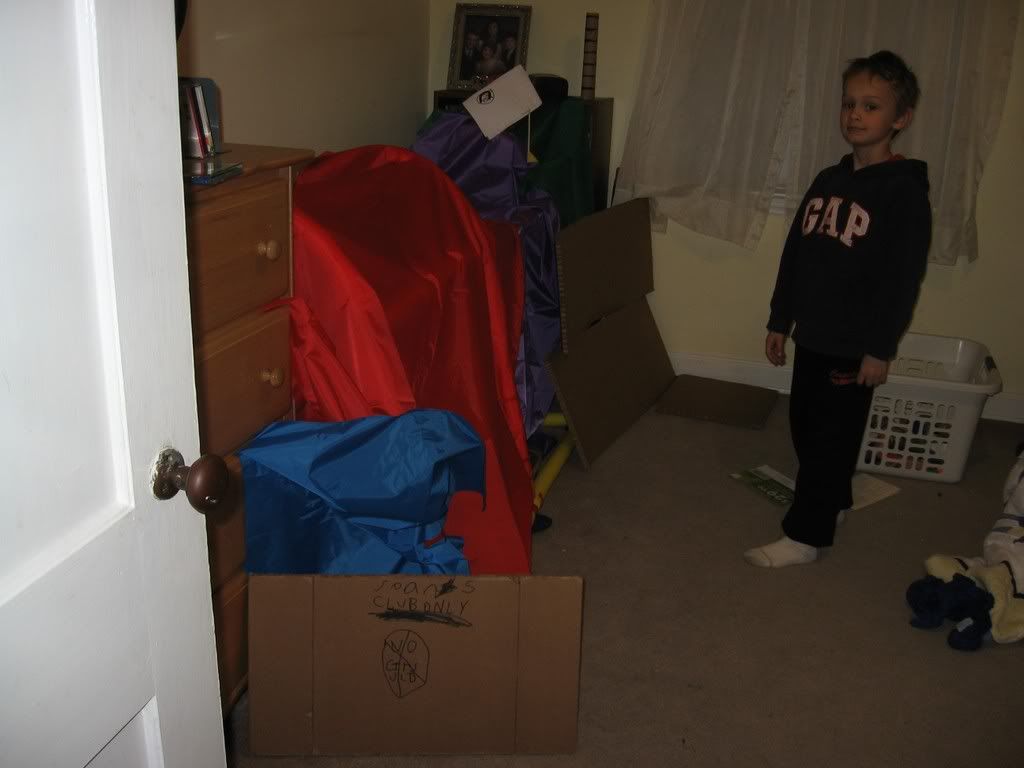 Please note the front gate, announcing: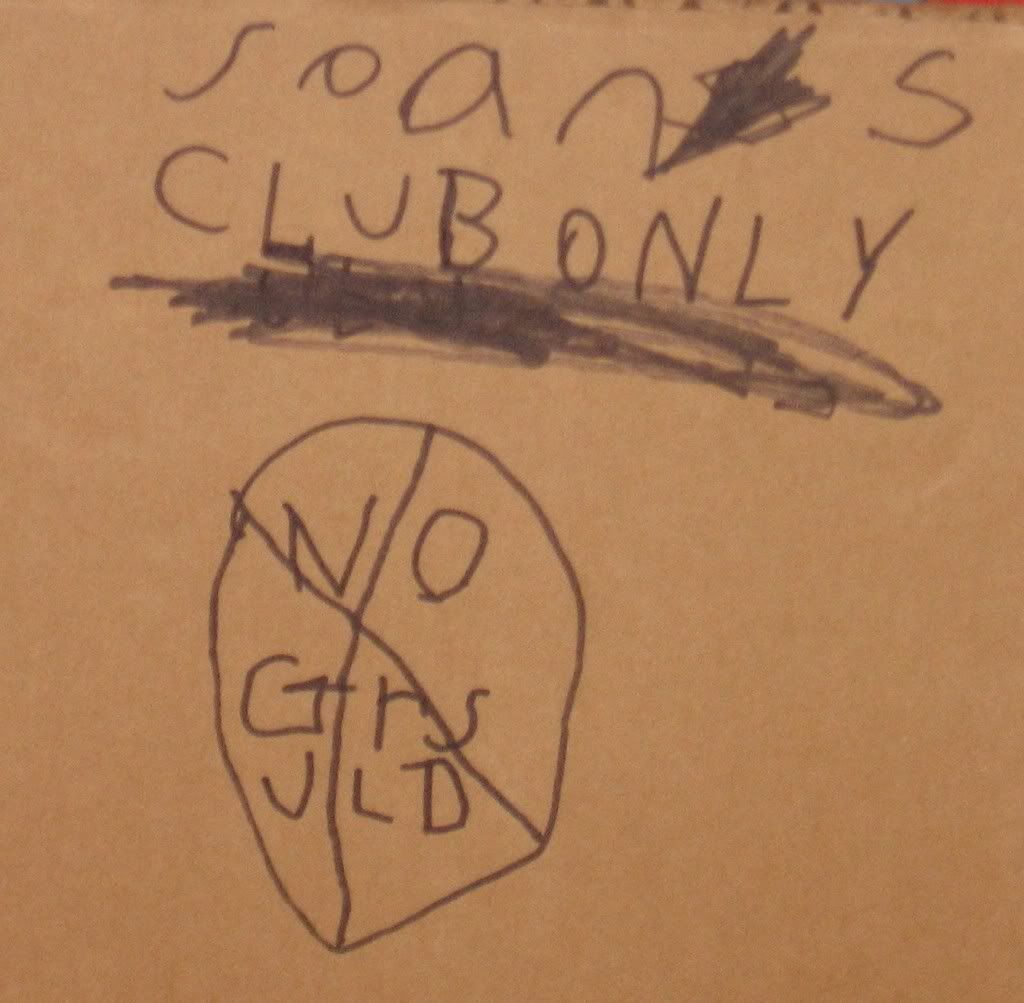 Sean's club only, no girls allowed. (He's only in kindergarten. I think that's pretty good!) I'm especially enamored of his flag.
What a cutie!

The moth, meanwhile, has gotten himself a new addiction. He absolutely adores Furious George. He doesn't even bother his brother much when a new episode, like Furious George Disses the Man With The Yellow Hat is on.

Of course, his fave pass-time is still bothering Stinky. He's a little brother, what more can be said?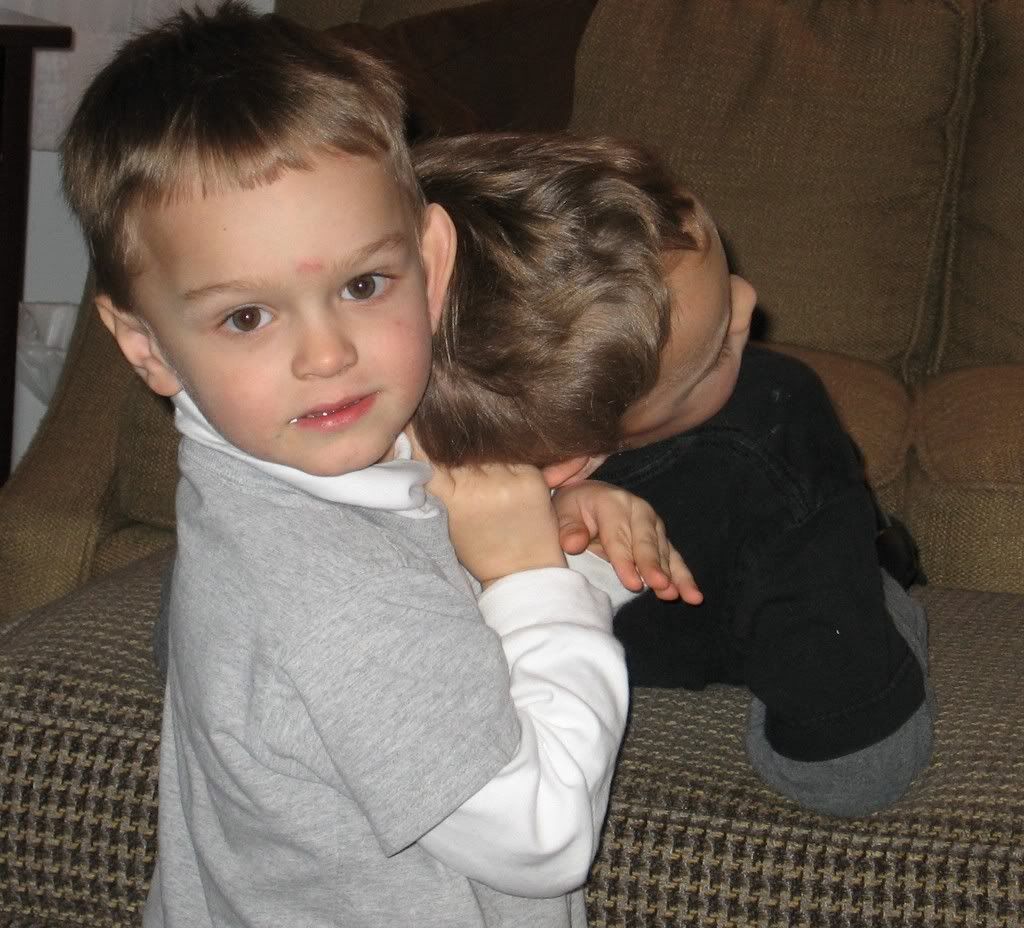 Why just the other night, when Sean was trying to tell a story about what his friends did at school, Timmy kept bursting in with stories of his own. Sean turned to him and said, in his best Betsy voice, "Timmy, stop erupting. It's rude to erupt."

Someone should tell that to Mt. Etna.

Coot Coot – Them Gap Boys!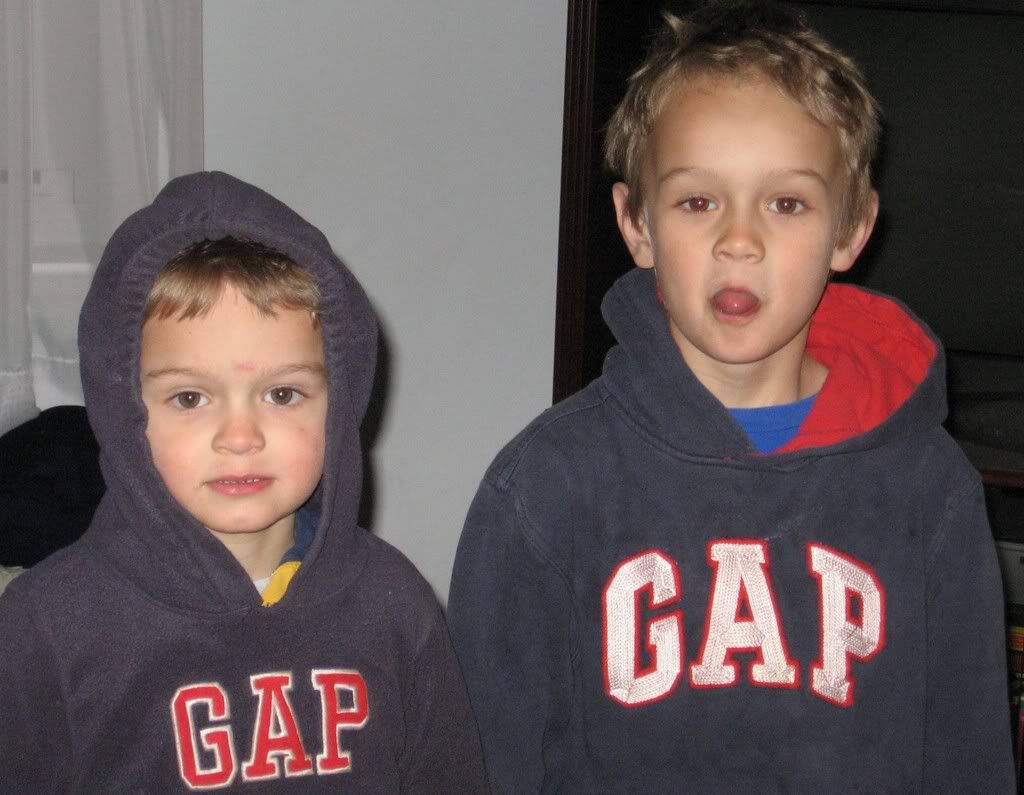 Labels: general updates, kids