Misnomers
So, Stinky's been reading with Dad for the last, oh, six years or so. It's their time. And lately, he's been into the classics.
They just got done reading, recently, a wonderful rendetion of the
Odyssey by Mary Pope Osborne
(of Magic TreeHouse fame). Sean was absolutely captivated by the story, especially when Odysseus tricked the Cyclops. It was one of his favorite parts of the series.
Well, Sean brought home his art project a few days ago. It was titled "The One-Eyed Monster."
Now, I know, and John knows, that he means the one-eyed GIANT or the cyclops, but I'm wondering what his art teacher thinks we're teaching that boy.
~~~~~
The Moth has been really enjoying his time with his Grandma, and it shows. She's teaching him to write and read and do puzzles. Unlike last year, he doesn't seem to miss his friends. He does, however, continue to torture the crap out of our poor dog (who, BTW, is as good as new, finally!!). Say a prayer for poor Daywok, as he puts up with this kind of torture!!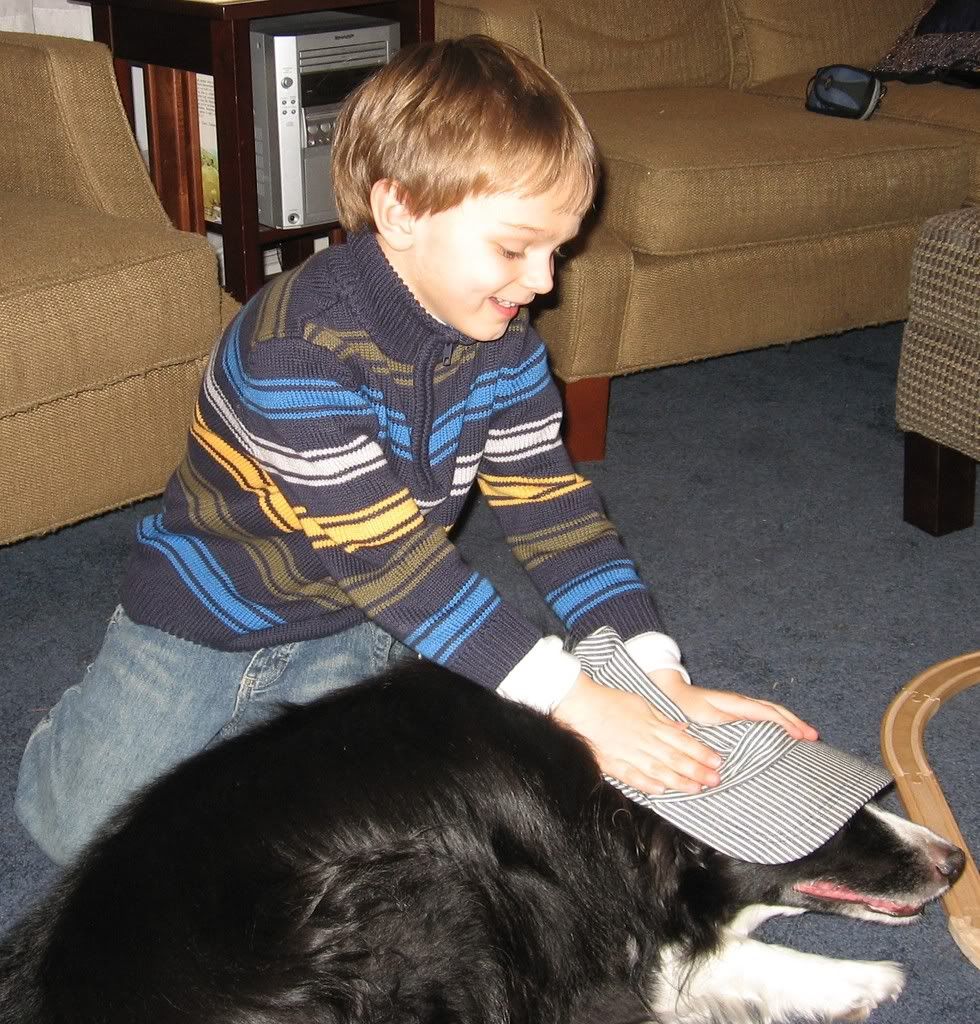 Labels: kids